Brooke Schnelle Joins Sinn Design Build as Design Coordinator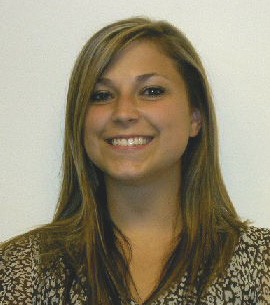 June 16, 2008: Ladue, MO --- Sinn Design Build has recently announced the hiring of Brooke Schnelle as a Design Coordinator. In her position as Design Coordinator, Schnelle will work closely with the team at Sinn Design Build to assist with design efforts, organize client meetings and schedule projects.

Tricia Sinn, president of Sinn Design Build, said "Brooke has interior design experience and very strong creative skills that will make her a great addition to the Sinn Design Build team."

Schnelle previously worked as a sales associate for various retail home décor shops. She assisted customers with making decisions on styles and colors of textile, bedding, linen and window treatments.

Schnelle graduated in May from Missouri State University in Springfield, Mo., with a Bachelor's Degree in Housing and Interior Design.

Schnelle also spent time abroad studying foreign design in China and Italy. She is a member of the American Society of Interior Designers.

Founded in 1988 by Frank and Tricia Sinn, Ladue-based Sinn Design Build is a custom homebuilder and renovation firm that creates inspired designs with impeccable quality and attention to detail. All Sinn Design Build projects begin with its exclusive Design Assessment  a comprehensive evaluation of needs, wants and budget  before design ever begins. This ensures the perfect reflection of the homeowner's lifestyle and goals in the finished product  all within budget.

---