The Cottages of Ladue at Dwyer Place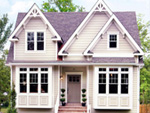 Sinn is the first to bring authentic cottages to the St. Louis area, and we'll design a custom cottage for you with every detail in mind. Explore how our cottages, located in a walkable community in the heart of Ladue, can offer comfort and function for your family.
---

Recent Renovations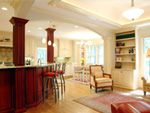 Shouldn't your home complement your family's lifestyle? At Sinn, we believe it should and it can with our exclusive Design Assessment. Learn how we've worked with families to design and renovate their beautiful homes to better function for the way they live.
---

Custom Building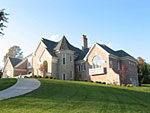 Custom design build is all about finding your inspiration, and then creating a home that's not only beautiful, but also serves your lifestyle. See how Sinn guides families through our exclusive Design Assessment to create homes for living.