Battle of the Bids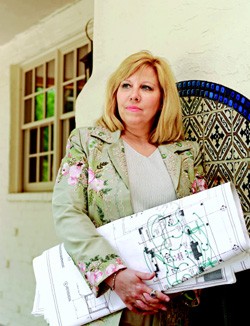 Consumer and contractor education is the key to beating low-bidding competitors

From "Professional Remodeler" Magazine
June, 2007
By Nina Patel

A few years ago, Tricia Sinn bid on a room addition and master bath project designed by an architect. The president of Sinn Design Build in St. Louis usually does not bid, but made an exception for a strong referral from a previous client. The prospect chose to hire a contractor they had previously worked with whose bid was $50,000 less than Sinn's bid. On the past project, not only had this same contractor gone way over the contracted price, but one of the crew had stolen the homeowner's pool furniture.

Rick Livingood of Livingood Construction decided to try a proactive approach to being outbid by other contractors — he scheduled a seminar on estimating to educate his lower-bidding competition about markup and profit. "Most remodelers are great craftsmen but lousy businessmen," he says. He booked a room at the local library in his town of Claysville, Pa., and sent out 200 invitations to the $20-per-person seminar. Two contractors showed up.

Educating homeowners and contractors can be an uphill battle, but it's the foundation of the fight against low bidders, as explained by remodelers in this story. It took two rounds of choosing a low bid before the homeowner in Sinn's story learned his lesson, but he did learn. Sinn asked him to call her after the addition was completed to provide an update on that project. The final cost of the project was within $500 of Sinn's original bid and, in addition, the client paid $7,000 to fix problems with the design. When that client's wife inherited a mansion that needed remodeling, he came straight to Sinn with the multiphase $1 million project.

Profiling Low Bidders

Low-bidding contractors often have good intentions but are uneducated. "In the progression from carpenter to owner, we have intentions of getting jobs completed and making money at it," says Danny Feig-Sandoval, owner of Small Carpenters at Large, in Atlanta. Many remodelers receive a check at the beginning of the project, then realize that they do not have enough money to finish, he says, so they have to start another job to bring in money to finish the first one. "If they had time to stop and review their company, they would understand that they are losing money right and left," Feig-Sandoval says.

Tim Cross recently lost a job that both he and another contractor had priced at $400,000. The winning bid was $250,000. "You can save some money by physically doing the work, but not that much. If a bid is that far off, all I can say to the homeowners is: 'There is too big a discrepancy. I think you're making a mistake,'" says the owner of Merrick Builders, in Little Silver, N.J.

Some contractors just starting in the business price bids lower to win projects and establish themselves in the market, or to maintain a foothold in a downturn. "If you drop your price by 10%, how many jobs do you have to do to make up that amount of profit? It does not make sense to do it," Cross says.

Homeowners who have been burned by uneducated or inefficient contractors are hard on the next contractor they hire, a situation Livingood finds frustrating. "If more remodelers understood markups and margins, it would give us all a better playing field," he says.

Bill Peterson, president of Add-More Construction, in North Brookfield, Mass., says that even reputable contractors may begin to price jobs low during a downturn in the market. "That might only cover overhead in the short term, but they are so desperate it affects the rest of us," he says. "We can no longer point out [to homeowners] that we are bidding against unlicensed, uninsured contractors. We try to tell them that with a price like that, the job might not get finished, or might have corners cut, but it's hard to educate the consumer when the remodelers giving the bids are reputable," Peterson says.

Darrell Thompson, president of Mr. D's Construction, in Lake Tapps, Wash., says most homeowners are willing to pay a bit more for quality workmanship and service. "I guess they would pay up to 15% to 20% more for good quality and knowing that the project will actually be completed," he says.

Robert Lauten, president of Lauten Construction in Purcellville, Va., says that in his area, $200,000 to $500,000 renovations are a significant investment and homeowners are more discriminating about the contractor. However, for projects in the $10,000 to $20,000 range, homeowners are willing to take a risk. When he noticed that he was mostly competing against low bidders on repair jobs, he closed his handyman division.

PUTTING THE PRO IN PROFESSIONAL
Steve St. Onge says it is rare for his company to end up in a bidding war. "We let all potential clients know that, yes, there is a 'cheaper' way to complete their project, but they won't get the 'same job' for less somewhere else," says the president of Rhode Island Kitchen and Bath Center in West Warwick, R.I. Standard to every remodeling project St. Onge's company offers is: design assistance, product-selection assistance, detailed plans, specifications, a work schedule, procurement and inspection of materials, installation by licensed professionals, and a five-year workmanship warranty — all of this from a company in its 18th year in business at the same location. "The 'same job' in the mind of a client considering a 'lowball' offer includes only two items from the above list: products and installation," St. Onge says.

Livingood also concentrates on professionalism. "We dress appropriately, communicate effectively, and never promise more than we can deliver. We listen to what [homeowners] want, draw out what they really need, and determine a reasonable budget balanced between the two," he says. His proposals often "wow" customers who are not used to such a detailed package, which includes a legal contract, payment schedule, and job specifications with line items for each step of the project, totals for each phase, and the grand total at the end. The proposal for an average kitchen remodel is about 20 pages, including printed layout pictures.

Brian Goulet says it's the small things that make clients realize his company's professionalism. "We have distinguished ourselves from the pack by simply doing the right thing and not making any promises we can't keep," says the owner of Inland Bath & Shower, in Richland, Wash. His list of dos includes: Return all phone calls the same day; arrive at all appointments about 10 minutes early; deliver the estimate when and how you said you would; complete the project within the time frame discussed; have motivated team members and ensure that they have everything necessary to complete projects professionally and on time; respond quickly to all warranty and service issues; and conduct a follow-up call thanking clients for their business.

Goulet encourages potential clients to visit his showroom, but irrespective of whether the first meeting is at the showroom or at the client's home, he uses the time to build rapport. "We take the opportunity to build trust and determine if the client will be a good match for the services we provide," Goulet says.

Ed Cholfin at Advanced Kitchens, in Marietta, Ga., says that when visitors walk into his showroom and state that they can't afford him, he uses the time to educate them. "Are you willing to do a project and settle for lesser-quality materials and workmanship versus spending the right amount of money to get the right job for you?" he asks.

Craig Tice of Tice Construction, in Spooner, Wis., says that male clients tend to make decisions based purely on price. However, he adds, if a woman is involved in the project, she is more concerned about shifty contractors, lack of service, and poor communication. "Men do not ask for the same handholding that women want when going through the process," Tice says.

Like many design/build firms, Lauten uses design to differentiate his company. "We start with the homeowners talking about what they want to do, and we create a program," he says. He also charges for this design proposal.

Tice explains the advantages of the design/build process. "Once we get the homeowners in and get them signed up to draw plans, as long as our ballpark is within their budget, they will not go anywhere else. If we are way over our original ballpark, then we get bid out," he says.

Goulet uses his showroom to set his company apart. He says it helps to have a place for homeowners to see and touch the products. "Most contractors in our area do not have a showroom," he points out.

NO MORE BIDS
To avoid battling low bids, some remodelers remove themselves from the bidding wars. Lauten says the "competitive" bid process is often not useful for a homeowner who wants the best value. "Even with a complete set of plans and specifications, there will be differing assumptions made in quality levels and variations in service delivery between bidders. When lowest cost is the deciding factor, the conscientious bidder who includes better materials and plans a better-managed job will lose out to one who does not. We prefer a cooperative approach, such as the negotiated contract," he says.

At the first meeting with clients, Sinn tells them that if they choose to bid the project, the Sinn Design Build price will be higher. She explains why by talking about the company's design/build process, which begins with a design assessment. "I show them the type of plans we will have produced by our architect, [and that] we will keep them on track and on budget," Sinn explains.

She also talks about how pricing can affect product selection. Her staff continually prices throughout the process so clients can make choices. "This makes clients feel more in control," she says.

Sinn says that clients hire her for her expertise, and if they argue over costs, she will not work with them. "If I get resistance, it is not a good fit," she says.

Cholfin assesses a client's qualifications in the early stages. "We are trying different processes to pre-qualify and make sure they are a customer that fits our profile, so we do not waste their time and they do not waste ours," he says.

Then, he works diligently to get them to commit to a budget amount. Unfortunately, he says, many clients make the assumption that the project will consume their whole budget. "We assure them our goal is to give them the project that is going to satisfy as many of their requirements as possible, at a number they are willing to spend," Cholfin says.

Feig-Sandoval says having an established 30-year-old company with a lot of repeat and referral business helps him compete with lowballers. He has also begun to market his firm to the upper-end market where clients are less likely to choose a contractor based solely on price.

Us and Them
Here are some other ways to set your company apart from low-bidding contractors.

Use your Web site to educate clients. Danny Feig-Sandoval of Small Carpenters at Large, in Atlanta, uses his company's Web site as an educational tool. "We steer clients to our Web site, where we explain some of the issues they can face if they choose a lower bid." He includes links to industry associations, such as the National Association of the Remodeling Industry, as well as to the Atlanta Better Business Bureau.

Lauten Construction's Web site is part of a larger marketing program that includes truck and jobsite signs, and is meant to educate the community about the firm's professional services. "People who have seen our Web site know how we operate. We do not get clients who randomly choose us out of a phone book," says Robert Lauten, president.

Spooner, Wis., remodeler Craig Tice uses his company Web site and other types of technology to woo clients, most of whom live several hours away from the vacation area in which he works. Clients use Tice Construction's Web site to review their project schedule and in-progress photos. "Most local guys do not even have computers," Tice says.

Ask potential clients to do their homework. Ed Cholfin at Advanced Kitchens, Marietta, Ga., tells clients to look for certified, licensed contractors who are members of industry associations. Brian Goulet of Inland Bath & Shower, Richland, Wash., tells customers to ask for and call at least three references. "That is the number-one factor to determine if a contractor is for real. We keep a current list of at least 25 people," he says. He also tells customers to question any contractor who can begin a job right away, and to call the supplier they work with for insight.

Darrell Thompson of Mr. D's Construction, in Lake Tapps, Wash., directs all his clients to the permit and licensing Web site for Washington state where they can look up claims, insurance, and license status for his company, as well as that of his competitors. "I know my record is clean so it can't hurt me, but maybe it can hurt [my competitors], especially if there is no record of them at all," he says. Thompson also warns clients that they have no recourse if they use an uninsured contractor.

Stand your ground on pricing. Steve St. Onge of Rhode Island Kitchen and Bath Center, West Warwick, R.I., says contractors should have confidence in their pricing. He knows his margins and feels he has a fair pricing structure due to diligent cost analysis. "If a client says our price is too high, we offer to change the parameters of the job to fit their original budget," he says. Cholfin says some potential customers are so price conscious that they won't be convinced of the value of your services.

Communicate any warranties. Rick Livingood of Livingood Construction, in Claysville, Pa., uses quality materials with manufacturer warranties and offers a one-year labor warranty. He says low-bidding contractors use lesser-quality materials. "They can't cut costs anywhere else except for materials," Livingood says.

Bill Peterson of Add-More Construction, North Brookfield, Mass., offers a one-year warranty, but also will fix any problems beyond that year if he believes it is the fault of his company. "I've patched roofs 10 years after they were done," Peterson says. "That is what has sustained us when times are tough."

Use advertising and marketing. Advertising can build your company's professional reputation. Goulet says consistency is the key."I do not do more in slow times or busy times. I have a monthly budget for television ads," he says. "I notice that as we've become more consistent about advertising, our backlog has stayed steady," Goulet says.

Ask for an opportunity to explain the difference in bid amounts. Peterson asks potential clients to contact him before making a decision."If they call me back and they have other proposals in hand, I can help them compare apples to apples," he says. For example, if another contractor has bid inexpensive windows, Peterson offers to change his bid to reflect those types of windows. "This gets them thinking about quality and value."

If Tim Cross does not win a bid, he asks clients about the bid and contractor they chose and uses that opportunity to communicate with the client about the benefits of hiring his company. When bidding against quality professional builders, the client's decision is usually based on the personality of that remodeler and timing or scheduling. If the client makes their decision based on price, he says, they're not a good fit as a client. "If they are willing to go this route with a ridiculously low bid, maybe they can't afford to do the work," Cross says.
---