Sinn Design Build Receives 2008 Innovator Award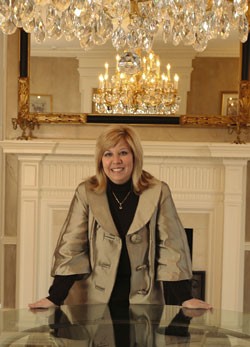 January 16, 2008: LADUE, Mo.— Sinn Design Build was recently recognized as a 2008 Innovator by Professional Remodeler magazine, a nationwide trade publication. The Professional Remodeler Innovator program recognizes remodeling companies that are leaders in implementing unique best practices in their firms. Only five companies in the nation received the award this year.

Sinn Design Build, a Ladue-based a custom homebuilder and renovator, was chosen as an Innovator because of its unique approach to the remodeling process. Tricia Sinn, co-founder of the company, developed a business-plan approach to remodeling.

Sinn structures every project like a business plan by helping her clients set goals and follow steps to attain those goals. She helps clients identify what they want and compare it to what they need. Then Sinn and her clients decide how those wants and needs fit into a budget.

Every last product and finish decision is made upfront before the project breaks ground, thus eliminating the need for numerous change orders, cost overruns and project delays. It adds time during the design stage, but makes up for it with a faster and easier construction phase.

The assessment has become such an important part of the firm's success that it became part of the company's standard contract.

For more information on the Professional Remodeler 2008 Innovator awards, visit http://www.housingzone.com/proremodeler/article/CA6517622.html.

About Sinn Design Build
Founded in 1989 by Frank and Tricia Sinn, Ladue-based Sinn Design ▪ Build is a custom homebuilder and renovator that creates inspired designs with impeccable quality and attention to detail. For more information, visit www.sinndesignbuild.com.

---